Who We Are:
An Urban Winery - Wines made on site. Wine tasting and winery tours. Wine education.

A Wine Store - Sales of wines, accessories and gifts.

A Wine Bar - Offering wine by the glass, local brews, cheeses, and other food to order.

A Unique Corporate and Private Event Venue - Client/Employee appreciation parties, wine education classes, team building, birthday/anniversary parties, showers and rehearsal dinners.
Location: 8245 Chapel Hill Road, Cary, North Carolina - 919.380.7135

Hours: Tuesday-Thursday 11-5, Friday 11-10 pm, Sat. 11-6, Sunday 1-5, closed Monday.
WineAway Fridays - Evenings of live music, wine and celebration of life and friendship. Every Friday 6 to 10 pm.
Chatham Hill Art Gallery - part of Cary Art Loop
Birds of a Different Feather Flock Together - Exhibit by Gail Snukst-Torbeck, an artist living and creating in Cary, NC.
March 1 to March 31, 2015
Take a needed break from your hectic schedule and stop by to view the exhibit anytime during the Wineryís open hours. All art objects are for sale and marked as such.
A Note From The Artist
"After retiring from a very successful and fulfilling career in nursing and health education, I turned my attention to the arts. Four years ago, I started taking art classes at the Cary Senior Center. I found out that I enjoyed painting and especially with oils. I won "Honorable Mention" in one of the Cary Senior Art Exhibits. I have also sold 11 paintings in the last 18 months. Painting has opened up a completely different creative side for me and I'm loving it." Gail Snukst-Torbeck
We are grateful for your business...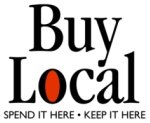 As many of you know, we relocated the Winery from the Gateway Center complex closer to downtown Cary in July 2013. We are thrilled with our new digs while at the same time the move has been a challenge to our business. We realize that it will take time for folks to find us again. All this to say, we are very grateful to those of you that have continued to support us with your purchases. Speaking for all small, independent businesses, please shop LOCAL as much as possible...it is critical for our survival. Thank you and we look forward to your visit. The Chatham Hill Wine Gang