8245 Chapel Hill Road, Cary, NC 919.380.7135
Tuesday-Thursday 11-5
Friday 11-10 pm
Saturday 11-6
Sun 1-5
Monday closed.
June 29, Wednesday 6:30-8:30pm - Paint Party by Drinkable Arts
Un-wine your creative 'juices' - Drinkable Arts will be here for you to customize your very own wine glass (or mug or beer glass). Everything will be provided, just bring yourself! Wine, beer, cheeses and crackers available for purchase. Tickets.
July 1 -
WineAway Friday,
6 to 10 pm
Stop at the Winery after Work to WineAway the work week. Live music starting around 7. NO COVER CHARGE. Relax with friends with a glass of wine or beer. Play Wine-opoly, Cards Against Humanity or just cards.
Music by Terry Dean. We will have Qspresso Food Truck.
Try our Wine Slushy, fruity and refreshing, straight from our Chillie Willie. Explore the diversity of Chatham Hill wines with your choice of four pours in a Wine Bridge sampler. Not in mood for wine, try local beer on tap. We have wonderful international cheeses, salami, and crackers.
July 2 & 3 - Chips and…Wine
Keep your carrot sticks and jugs of juiced kale, I say; give me Potato Chips!. As far as we're concerned, they're the ultimate snack food. And, in general, America seems to agree, since we eat about 17 pounds per person per year. And—the key consideration here—they actually go GREAT with wine. This weekend we will be paring three different flavored chips with three different wines. What's your fav?
July 4 - Independence Day - Open 11 to 5
Hang out at Chatham Hill Winery before the Fireworks. Sip great wine, try our Wine Slushy, hang out on the deck. Celebrate America's Birthday with us!
---
Chatham Hill Art Gallery - part of Cary Art Loop
Watercolor Round About by Donald L. Hamilton - June 1 to 30, 2016
Take a needed break from your hectic schedule and stop by to view the Don's exhibit anytime during the Winery's open hours. All art objects are for sale and marked as such.
About the Artist
I had an Aviation career of 45 years in Airport Operations, Airline Management and Sales.
After retiring in 2001 I renewed a lifetime of drawing and painting since age 5 or 6.
I have taught Pen Ink and watercolor painting at the Cary NC Senior Center and at Cary NC Art Center since 2005.
I have had good fortune in exhibiting in One Man Shows, Group Shows and juried shows in the Visual Art Exchange in Raleigh, NC and the Durham Art Guild in Durham, NC. Two of my paintings were juried into the NC Museum of Art.
My family life has been a pleasure and moving around the country has been a great learning experience. US and International Travels have influenced my art. I have been inspired by Great Artists and Instructors and have learned continually from Art illustration references and especially from my students.
My goal as an artist is for viewers of my work to enjoy the paintings and see some of my thoughts expressed on the paper or canvas.
Don can be contacted directly at Dhamilton65@nc.rr.com or 919.535.8942.
We are grateful for your business...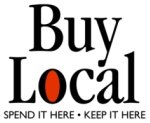 As many of you know, we relocated the Winery from the Gateway Center complex closer to downtown Cary in July 2013. We are thrilled with our new digs while at the same time the move has been a challenge to our business. We realize that it will take time for folks to find us again. All this to say, we are very grateful to those of you that have continued to support us with your purchases. Speaking for all small, independent businesses, please shop LOCAL as much as possible...it is critical for our survival.
Thank you and we look forward to your visit. The Chatham Hill Wine Gang.