8245 Chapel Hill Road, Cary, NC
919.380.7135
Tuesday-Thursday 11-5, Friday 11-10 pm (wine tasting till 6pm)
Saturday 11-8 (longer Sat hours from 7/23 till 10/29), Sunday 1-5, Monday closed.
Breaking News:
• Mark your calendars for our Annual Harvest Festival on October 8, 1 to 8pm. See Events page for more details.
•
We have had many requests to stay open later on Saturdays so we are giving it a try. We will remain open until 8 pm each Saturday through the end of October.

• WineAway Friday small change: After 6, we will switch our usual Wine Tastings to Wine Flights as Wine Tasting. The Flights are four pours of wines of your choice or two wines and two beers.
• Another request that we were happy to add is two Winery Tours on Sundays at 2 and 4 for the summer season.
Have a change you'd like to see? Tell us and we'll do our best to make it happen!
Grapes Coming - We are in the midst of harvest. Viognier, Merlot, and Syrah are already done fermenting. Cabernet Franc is still bubbling. Weather permitting we will harvest and crush Cabernet Sauvignon grapes today, 9/30. Come and watch the crush starting at around 3 pm.
September 30 - WineAway Friday - 6 to 10 pm - Stop at the Winery to WineAway the work week. Enjoy an evening of bluegrass music starting around 7. NO COVER CHARGE. Relax with friends with a glass of wine or beer.
Music by Old State Travelers, a local band combining a soulful blend of folk, country, blues, bluegrass and gospel. Old State Travelers are Kevin Michael Thompson (vocals, guitars), Shannon McLaughlin (vocals, guitars), Jocelyn Van Vliet (vocals, violin, piano) and Jeff Severt (vocals, bass, acoustic guitar).
Try our Wine Slushy, fruity and refreshing, straight from our Chillie Willie. Explore the diversity of Chatham Hill wines with your choice of four pours in a Wine Bridge sampler. Not in mood for wine, try local beer on tap. Enjoy our wonderful international cheeses, salami, and crackers.
October 1 & 2 - Wine and Bacon? Wine Not - Bacon is all the rage these days, so why not pair with wine. This weekend with all our wine tastings you will be offered a sample of Pig Candy. What's that you ask? This candied bacon combines meaty, salty flavor with the rich sweetness of caramelized sugar, and just a touch of spice paired with Chatham Hill's 2012 Merlot with its own smoky, spicy flavors. Thrill your taste buds and check your triglycerides at the door!
---
Chatham Hill Art Gallery - part of Cary Art Loop
"Coastscapes" – An exhibit of photography by Natalie Ammarell of Chapel Hill – September 1 to 30, 2016
Artist Reception - Sunday, September 18, 2-4pm - Public invited.
Take a needed break from your hectic schedule and stop by to view Natalie's beautiful photography anytime during our open hours. All art objects are for sale and marked as such.
More about the artist and exhibit: Bio, Exhibit Flier, Press Release.
We are grateful for your business...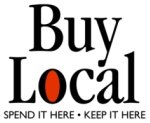 As many of you know, we relocated the Winery from the Gateway Center complex closer to downtown Cary in July 2013. We are thrilled with our new digs while at the same time the move has been a challenge to our business. We realize that it will take time for folks to find us again. All this to say, we are very grateful to those of you that have continued to support us with your purchases. Speaking for all small, independent businesses, please shop LOCAL as much as possible...it is critical for our survival.
Thank you and we look forward to your visit. The Chatham Hill Wine Gang.