8245 Chapel Hill Road, Cary, NC 919.380.7135

Tue-Thur 11-5, Fri 11-10 pm, Sat 11-6, Sun 1-5, closed Monday.
---
I
t is only "a few days" till Christmas! Book your best ever holiday party at Chatham Hill Winery & Event Venue.
Contact Jill now before spaces fill up.
---
Coming Soon - December 4 -

Winter Wine Club Release

Join us for Samples of Wines from your Club Selections along with Cheese & Crackers in the Winemaker's Barrel Room aka Club Chatham Hill Members' Barrel Room. Stock up on wine while you are here.
---
Chatham Hill Art Gallery - part of Cary Art Loop
"Here and Now" by Susan LaMantia - November 1 to 30, 2015
With autumn colors around us, Chatham Hill Winery is pleased to present "Here and Now", a collection of spectacular abstract paintings by Susan LaMantia. View the exhibit anytime during the normal business hours of the winery. All art objects are for sale and marked as such. More about the artist.
Artist Reception - Sunday, November 8, 2 to 4 pm. Live music by Charlie Shiel on guitar and Lecia Cecconi-Roberts on clarinet and flute, playing jazz standards and original instrumental. The public is welcome.
We are grateful for your business...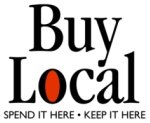 As many of you know, we relocated the Winery from the Gateway Center complex closer to downtown Cary in July 2013. We are thrilled with our new digs while at the same time the move has been a challenge to our business. We realize that it will take time for folks to find us again. All this to say, we are very grateful to those of you that have continued to support us with your purchases. Speaking for all small, independent businesses, please shop LOCAL as much as possible...it is critical for our survival.
Thank you and we look forward to your visit. The Chatham Hill Wine Gang.