8245 Chapel Hill Road, Cary, NC 919.380.7135

Tuesday-Thursday 11-5, Friday 11-10 pm, Saturday 11-6, Sun 1-5, closed Monday.
SALE, SALE, SALE! BUY TWO and GET THIRD BOTTLE FREE
Christmas Red, Christmas White,
Rosé,
Sweet Carolina: Cranberry-Pomegranate, Peach
WineAway Friday - Friday, 2/12, 6 to 10 pm.

Stop at the Winery after work to WineAway the work week. Live mu

sic starting around 7. NO COVER CHARGE. Relax with friends with a glass of wine or beer. Play Wine-opoly, Cards Against Humanity or just cards.

Live Music by GMProject - The Griffin-Mervin Project (GMP) is a Jazz Quartet featuring singer Ana Pardo. GMP performs a wide array of styles including Ballad, Swing, Blues and Latin, focusing on classic Jazz Songs.

Warm Mulled Wine, our Spiced Red Wine delight. Wine Bridge samplers. Fortnight Blonde Ale and Porter on tap. Try our selection of Cheeses & Crackers.
Valentine's Day Weekend - 2/12-2/14. Bring your Valentine to Chatham Hill Winery for an exquisite Wine and Chocolate Truffle Special. The tasting will include a flight of Chatham Hill wines paired for this occasion with the acclaimed Birnn chocolate truffles from Maine. A match made in heaven! We'll give you all you need to taste and see for yourself how one complements the other. Throw in a Winery Tour for a fun & unique adventure. $25/Flight. Reservations not required.
Coming February 17 - Wine & Design - Come out for a wine tasting and to paint "CAROLINA NIGHTS." Tasting at 6:30. Painting until 9pm. Tickets.
Coming March 16 - Paint Party by Drinkable Arts - Uncork your creative side! Come paint your own wine glass creation. Details.
---
Chatham Hill Art Gallery - part of Cary Art Loop
FLIGHTS OF FANCY - A multimedia exhibit by Margie Chenery
February 4 to 29, 2016
Take a needed break from your hectic schedule and stop by to view the exhibit anytime during the Winery's open hours. All art objects are for sale and marked as such.
About The Artist: Margie Chenery is a collage and multimedia artist. Inspired by a workshop by Sharon DiGuilio five years ago, she spends some of her free time exploring paper on canvas. Her career is as a practicing clinical social worker, Marjorie Howe, LCSW where she sees individuals, couples and groups for a variety of problems in living. Margie has been a member of FALC (Fine Arts League of Cary) where she has exhibited in a number of local shows, winning first place and honorable mentions in several juried shows. She enjoys the creative process, especially creating her own collage papers, and experimenting with canvas, paper, and glue. You can see her additional works at www.margiechenery.com.
We are grateful for your business...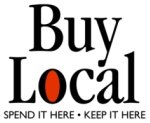 As many of you know, we relocated the Winery from the Gateway Center complex closer to downtown Cary in July 2013. We are thrilled with our new digs while at the same time the move has been a challenge to our business. We realize that it will take time for folks to find us again. All this to say, we are very grateful to those of you that have continued to support us with your purchases. Speaking for all small, independent businesses, please shop LOCAL as much as possible...it is critical for our survival.
Thank you and we look forward to your visit. The Chatham Hill Wine Gang.