Who We Are:
An Urban Winery - Wines made on site. Wine tasting and winery tours. Wine education.

A Wine Store - Sales of wines, accessories and gifts.

A Wine Bar - Offering wine by the glass, local brews, cheeses, and other food to order.

A Unique Corporate and Private Event Venue - Client/Employee appreciation parties, wine education classes, team building, birthday/anniversary parties, showers and rehearsal dinners.
Location: 8245 Chapel Hill Road, Cary, North Carolina - 919.380.7135

Hours: Tuesday-Thursday 11-5, Friday 11-10 pm, Sat. 11-6, Sunday 1-5, closed Monday.
WineAway Fridays - Evenings of live music, wine and celebration of life and friendship. Every Friday 6 to 10 pm.
Chatham Hill Art Gallery - part of Cary Art Loop
Spring Free - Exhibit by Margie Chenery who lives and works in Raleigh, North Carolina. Margie is a self-taught mixed media artist. Her work consists primarily of abstract and landscape pieces.
April 1 to April 30, 2015
Take a needed break from your hectic schedule and stop by to view the exhibit anytime during the Winery's open hours. All art objects are for sale and marked as such.
About The Artist
Margie Chenery is a self taught collage and multimedia artist. Inspired by a workshop by Sharon DiGuilio five years ago, she spends some of her free time exploring paper on canvas. Her career is a practicing clinical social worker, Marjorie Howe, LCSW where she sees individuals, couples and groups for a variety of problems in living.
Margie has been a member of FALC (Fine Arts League of Cary) where she has exhibited in a number of local shows, winning first place and honorable mentions in several juried shows.
She enjoys the creative process, especially creating her own collage papers, and experimenting with canvas, paper, and glue. You can see her additional works at www.margiechenery.com.
We are grateful for your business...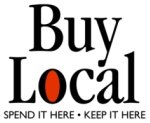 As many of you know, we relocated the Winery from the Gateway Center complex closer to downtown Cary in July 2013. We are thrilled with our new digs while at the same time the move has been a challenge to our business. We realize that it will take time for folks to find us again. All this to say, we are very grateful to those of you that have continued to support us with your purchases. Speaking for all small, independent businesses, please shop LOCAL as much as possible...it is critical for our survival. Thank you and we look forward to your visit. The Chatham Hill Wine Gang