8245 Chapel Hill Road, Cary, NC 919.380.7135
Tuesday-Thursday 11-5
Friday 11-10 pm
Saturday 11-6
Sun 1-5
Monday closed.
---
SALE, SALE, SALE!
BUY TWO and GET THIRD BOTTLE FREE
Sweet Carolina Cranberry-Pomegranate, and Peach
April 29 - WineAway Friday - 6 to 10 pm - Stop at the Winery to WineAway the work week. Live music starting around 7. NO COVER CHARGE. Relax with friends with a glass of wine or beer. We'll begin to offer our White Wine Spritzer tonight.

Church Street Jazz, a local band based in Cary, brings a lively and engaging presentation of popular tunes and jazz standards, in a nine-piece combo format. Whether it's a blues, a ballad, a show tune, or swing Church Street plays the melodies, rhythms, and the solo rides that hold on to an audience for just one more song, all night long.

Try our Wine Slushy, fruity and refreshing, straight from our Chillie Willie. Explore the diversity of Chatham Hill wines with your choice of four pours in our Wine Bridge sampler. Not in mood for wine, try Fortnight Blonde Ale or Porter on tap. Enjoy our selection of delicious Cheeses & Crackers paired with your favorite wine.
April 30 & May 1 - Wine and Cheese Pairing Weekend - Our Wine and Chocolate Pairing Plates (Four Wines and Four Chocolates) are a huge hit so thought we'd try the same thing with Wine and Cheese Plates. Purchase a Flight of four Wines that we have PAIRED PERFECTLY with four Cheeses and learn as you go with our help along the way. Reservations not required however are accepted. 919-380-7135
---
Chatham Hill Art Gallery - part of Cary Art Loop
Favorite Places and Faces - Art and Photography by Vicky Bloch. April 1 to 30, 2016
Take a needed break from your hectic schedule and stop by to view the exhibit anytime during the Winery's open hours. All art objects are for sale and marked as such.
Artist Reception - Sunday, April 17, 2-4pm - Public invited.
Artist's Statement
I have been a member of the Cary Portrait Group since 2001, which is now currently located at Page-Walker. I have taken portrait drawing workshops with Barbara Gill, along with other drawing and painting classes locally.
I was inspired by my father, who was a high school art teacher for many years, in upstate New York. He also did his own drawings, paintings, and advertising design.
There was always art around, growing up, but I eventually graduated from SUNY at Plattsburgh, with a B.S. in Nursing. I was in the U.S. Navy Nurse Corps, stationed in several places, including Guam. I have worked as a nurse in the Triangle for many years, and am currently working at Wake Medical Center in Raleigh, as a mother-baby nurse.
I still enjoy art and photography, which includes doing more landscapes. This show has many portraits, but also some of my favorite places in upstate New York, and places I have traveled to. I have really enjoyed meeting and working with other artists in the local area. There are so many talented people, and it has been wonderful to see their art.
We are grateful for your business...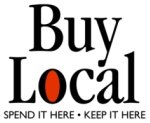 As many of you know, we relocated the Winery from the Gateway Center complex closer to downtown Cary in July 2013. We are thrilled with our new digs while at the same time the move has been a challenge to our business. We realize that it will take time for folks to find us again. All this to say, we are very grateful to those of you that have continued to support us with your purchases. Speaking for all small, independent businesses, please shop LOCAL as much as possible...it is critical for our survival.
Thank you and we look forward to your visit. The Chatham Hill Wine Gang.