It's time to book your Holiday Party. Let Chatham Hill Winery & Event Venue be the place for your most unique and memorable Holiday Party this year. With our team of caterers, musicians, casino night providers and even a Murder Mystery Troup, we are your one stop shop. Contact Jill at 919-380-7135 or by email.
<![if !vml]>
<![endif]>
Our new location: 8245 Chapel Hill Road, Cary, NC 27513
For Directions, Hours, and Parking Options click VISIT US
---
December at Chatham Hill Winery
<![if !vml]>
<![endif]>
---
Greetings, What a great time of year! We hope you are looking forward to the days ahead with time to enjoy holiday festivities with friends and family. To make it easier for you to spend time doing what is important, we have wines perfect for your holiday meals and parties, one-of-a-kind gift ideas and fun events in December. We are open seven days a week to assist you with your wine purchases and we hope you will think of us as Your Local Wine Shop.
---
Sunday, December 1 – HOLIDAY GIFT IDEA! "What's the Deal about Aerating wine? Does it make a difference? Do I need to do it with all wines? I am so confused." Come in this weekend and we will answer these questions & demonstrate with your wine tasting. Aerators will be available for purchase. Included with tasting & tour fee of $10. Saturday Treat: From 2 to 6pm we will have Mr. Russell's Grandson offering samples and selling Mr.Russell's Brielicious Soup.
Friday, December 6 – 6pm to 9ish – Wine Club First Day Release - Beginning at 11:00 the December/Winter Wine Club Selections will be ready for pick up. Please remember this is a perfect time to pick up wines for your holiday meals and parties as well as gifts. We will be having sales for Wine Club Members Only this weekend. If you cannot make it this weekend to take advantage of these sales, call us to put yours aside. This is the best time of the year to stock up!
Friday, December 6 – 6pm to 9ish – First Friday on the Porch - Join us for our most popular monthly event. Well, although the weather outside may be frightful in other parts of the country, here on Friday we are looking at a balmy 74 degrees for a high and 62 for a low. Perfect for an evening on the PORCH! Chill with a glass of wine or local brew while enjoying live music provided by The Back Porch String Band (Bluegrass and Southern Folk) and one of our fav Food Trucks, D'Burrito. There will definitely be some holiday tunes. Wine and local BEER available. Cover charge of $5; $3 for Club Chatham Hill members.
Saturday, December 7 - Club Chatham Hill Holiday Party, 7 to 10. Come on out and meet other Chatham Hill-ophiles for a low key evening. We will have live music provided by keyboardist and soloist, Cole Koffee. Light munchies will be available. Tour the winery with The Winemaker, enjoy a sample of next year's wine directly from the Oak Barrel and make new friends. RSVP: Call 919.380.7135 or email to let us know you will be attending no later than Friday, Dec 6 at 12 noon. Cost $10 pp.
Saturday & Sunday, December 7 & 8 - Wine Tasting and Winery Tours. Special: "Christmas in a Glass" Hot Mulled Holiday Wine.
Saturday, December 14, 12 to 6 - 14th Annual Holiday Open House - Fun for everyone, our Annual Holiday Party! Drawings & Giveaways, Special tastings, Demos, Winery Tours, Samples of "Christmas in a Glass" Holiday Wine warm and mulled with spices, other yummies and sales, sales, sales. Possibly a Food Truck or two. $12. pp/$10 Wine Club Members with $2 going toward Dorcus Ministries & Military Missions in Action Local Local Local
Food Truck @ 1 Sarges Chef (http://www.sargeschef.com/gourmetchef/default.htm)

Artist Ana L. Sumner will be here and offer demos of her art, mixed media fiber

Tammy Calaway from Jones House Cafe Bakery Eatery

Military Missions in Action: Fill the Footlocker

Mr. Russell's Soups Samples

Baldies BBQ Sauce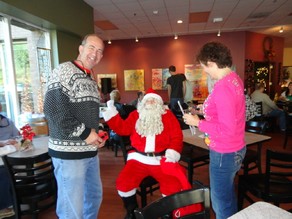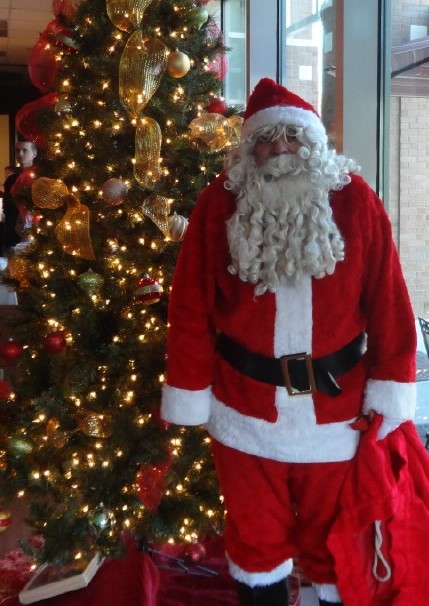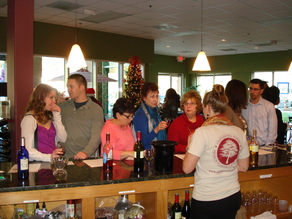 Saturday & Sunday, December 21 & 22 - Wine Tasting & Winery Tours. Special: "Christmas in a Glass" Hot Mulled Holiday Wine and Last Minute Holiday Food Pairing.
Saturday & Sunday, December 28 & 29 - Wine Tasting & Winery Tours. Special: "Wines for the New Year."
---
Just Thread Imaginations
- by Ana L. Sumner, a mix media fiber artist from Cary, NC.
November 25
- December 22
, 2013
Artist Reception: Friday, November 29, 6-8pm, part of Cary Art Crawl. Public invited.
Take a needed break from your hectic schedule and stop by to view the exhibit anytime during Chatham Hill Winery's open hours. Paintings are for sale and marked as such.
More about the artist.
---
This year, please consider donating a child's gift for Dorcus Ministries and/or an item for Military Missions in Action Fill the Footlocker. Bring unwrapped gifts, items for Fill the Footlocker and gift cards to Chatham Hill Winery during the month of December and we will see that they get to where they are most needed. Thank you!
---
The Most Unique Gift Ideas
You've Asked For It....Classes (think GIFTS) at and in the Winery:
Winemaker for the Day: The Art & Science of Wine Blending. Experience first hand what it takes to blend three wines in order to bring out the best in each. Join our Winemaker to learn about the nuances of this craft and then blend, name, help bottle, cork and label your blend! This will be a group endeavor with the participants voting on which wine is the Best Blend out of all the blends. Each person will receive a bottle of wine to take home. Additional bottles can be ordered. Dates: Jan 25 and Mar 22, 9 am to 12 pm. Cost: Public: $75 pp; Wine Club: $60 pp

North Carolina Challenges the World: A Blind Wine Tasting. One of our most popular Corporate Team Building Events. Often times wines are judged simply by where they come from. We have plans to turn this premise on its head. We will put three wines from around the world up against three of the same wines made by Chatham Hill Winery. All wines will be similar in price and wine making styles. See if you or your giftee can tell the difference! Date: Feb 15, 11am to 12:30 pm. Cost: Public $30 pp; Wine Club $25 pp
Wine & Women: It's Not Just Pink Zinfandel Anymore! A two part class and in the company of girlfriends, we will learn and experience many aspects of the World of Wine. Things we will cover are: Old World & New World Wines, How to Understand Wine Labels, How To Purchase or Order Wine in a Restaurant, Overview of Wine Regions of the World with samples of several wines and Wine & Food Pairing including the basic examples with samples to illustrate. Dates: Part 1: Jan 23 and Part 2 Jan 30, 6:30 to 8:30 pm. Cost: Public: $75 pp; $60 Wine Club for both classes. One class: Public: $40 pp; $35 Wine Club.
Gift a Wine Club
for a Year (or longer). Such a fun gift! Club Chatham Hill offers its members first releases of our wines chosen by our Winemaker, discounts, and special Member Only Events. No fees to join. Choose from two categories released each quarter:
Vintner's Selection which includes three bottles of wines each quarter (12 total bottles) such as Cabernet Sauvignon, Viognier, Chardonnay, Merlot and other premium dry European wines; or
Sweet Carolina Selection which is for the sweet wine lover and includes four bottles of wine each quarter (16 total bottles) such as Sweet Carolina Peach, Blackberry, Mango, Pomegranate, and new flavors coming soon.
Cost for One Year Membership: Vintner's Selection: $200; Sweet Carolina Selection: $180 (plus tax and shipping).
Personalized Wine Bottle Labels:
Have your own Holiday Photograph or Corporate Logo on a bottle of wine. Perfect for Business Clients and Friends and Family.
Labels information.
PayPal will be set up soon on this page for above Classes and Gift a Wine Club.
Questions: Call 919.380.7135 or email Jill.
We are grateful for your business...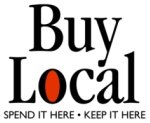 As many of you know, we relocated our business this year from the Gateway Center complex closer to downtown Cary. It has been a challenge in many ways but most importantly in the dramatic decrease in visitors. We realize that it will take time for folks to find us again and regret the loss of those who have gone to our old site, saw we were not there and assumed we are out of business. All this to say, we are very grateful to those of you that have continued to support us with your business. Speaking for all small, independent businesses, this time of year is often critical for our survival. Please shop local as much as possible so we can all be around for many years to come.
Thank you and may you find peace during this special time of year. The Chatham Hill Wine Gang